The weather forecast for our crossing was variable 10-15kts increasing to 20kts NE/SE! We were happy with this as the winds and seas were forecast to increase at the start of the next week.
We were eager to visit Groote Eylandt after deciding not to sail down the western side of the
Cape due to the smoke. Our planned track was a distance of 322nm and we were hoping for kind seas. The Gulf is shallow and the seas can be huge! We had heard horror stories but we took comfort in the fact that Manatee loves a good surf.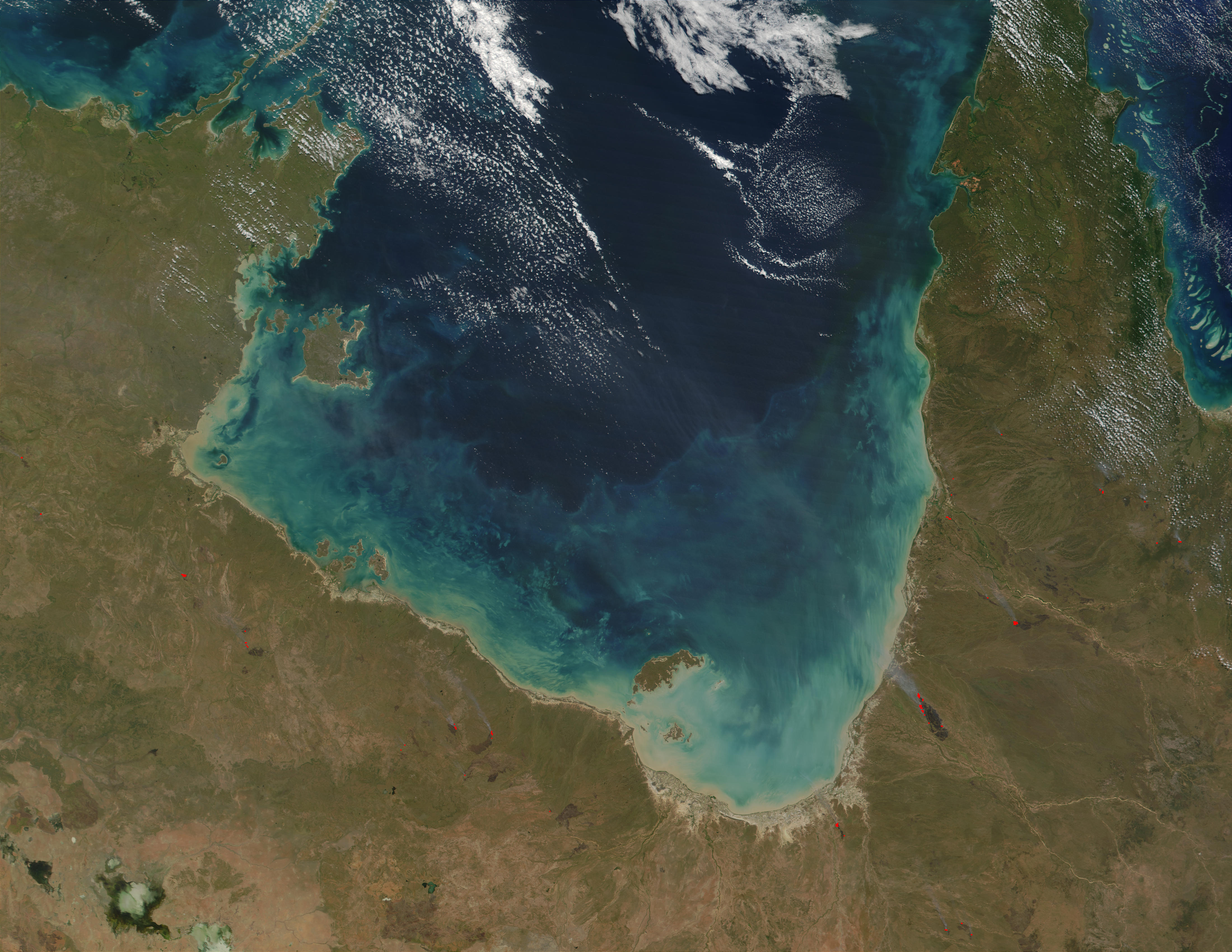 Groote Eylandt-the large island on the NT side of the Gulf




We set the alarm for 0400 to be ready to use the tide to exit Weipa. The channel was extremely busy with shipping movements so we waited for a break in traffic before contacting Weipa VTS for clearance at 0545. We were told to wait for another departing ship and to follow her out-damn. We pulled the anchor at 0600 and had the main up at 0615 ready to follow and left Weipa with an incoming tide, managing only 4kts. Shoulda got up earlier!





We did spot a whale at 0800 which improved our spirits.





The seas were choppy and confused overnight which was very tiring- we had an overnight watch system of 4 hours and a daylight watch of 6 hours. Our first 24hrs gave us a distance of 105nm and I woke to beautiful seas like frosted glass.





That afternoon we changed our heading for Gove as we encountered a nasty beam swell. We saw no other boats or any coast guard aircraft. At 1415 we had only travelled around 34nm. With our new waypoint of Gove we had 146nm remaining at 1730.






I was eager to see a cloud named the morning glory which is a rare meteorological phenomenon found in the Gulf.
No morning glory but a fabulous swell so Manatee had a surf, but it was tiring hand steering so as not to broach. I only look behind once and gave myself a fright at the size of the swell!
We managed 70nm overnight and decided to head to Cape Arnhem rather than spend another night at sea as we were both very weary. In the early hours of the morning a large fishing vessel came very close to Manatee giving Marg a scare.
At 1540 we had 21nm remaining, at 2100 we had the anchor down off Cape Arnhem's beach. Hooray we did it in 57 hours.